Prior to M's Pig ACMC (Cambodia) Co., Ltd. ,Cambodia's demand for high-quality pigs that produce premium meat was only met by importing from abroad. When M's Pig was established in 2008, it changed the livestock landscape in Cambodia by providing top-quality sows and boars domestically—a first in the kingdom.


M's Pig launched with the mission to stabilize demand for pig meat supply in Cambodia. In late 2008, M's Pig flew in a shipment of genetically-superior breeding pigs (GGP), which included 570 sows and 30 boars from ACMC Yorkshire, UK—a world renowned pig breeding and applied genetic company. The foundation stock known as Great Grandparents (GGP) have proven to have superior productivity and feed efficiency, thereby producing premium lean meat.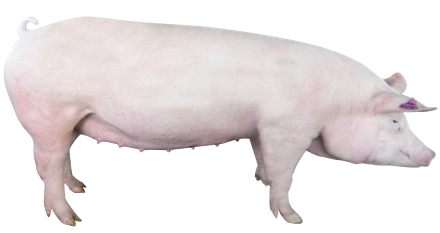 Over a period of investment, M's Pig will acquire 21 farrows to complete a number of farms strategically placed throughout Cambodia. The farms will consist of one nucleus, along with four multiplication herds and sixteen commercial herds. These herds will produce 1.1 million slaughter pigs per year in Cambodia. Additionally, M's Pig is committed to unprecedented bio-security to protect animal health, not to mention environment awareness and the recycling of farm byproducts, which can be used to produce electricity of fertilizer.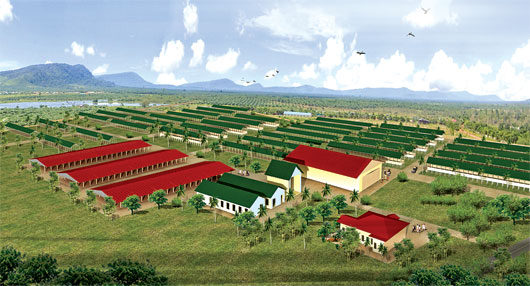 With technical support from ACMC and well-trained veterinary surgeons and farm managers, the M's Pig team will apply its substantial pig breeding knowledge to the company's many endeavors. M's Pig aims to improve genetic development of pigs, the commercial production of slaughter pigs, feed milling and slaughter processing within Cambodia. They also are looking to implement more efficient slaughtering methods. M's Pig expects consistent meat quality will come from the uniformed pig breeding stock, high animal health, farm assurance protocols and good farm hygiene.

M's Pig was established as a major player in the pig industry sector in order that it may benefit from the ever increasing demand for pig meat products in both Cambodia and other Asian countries.